Light Up Christmas Christingle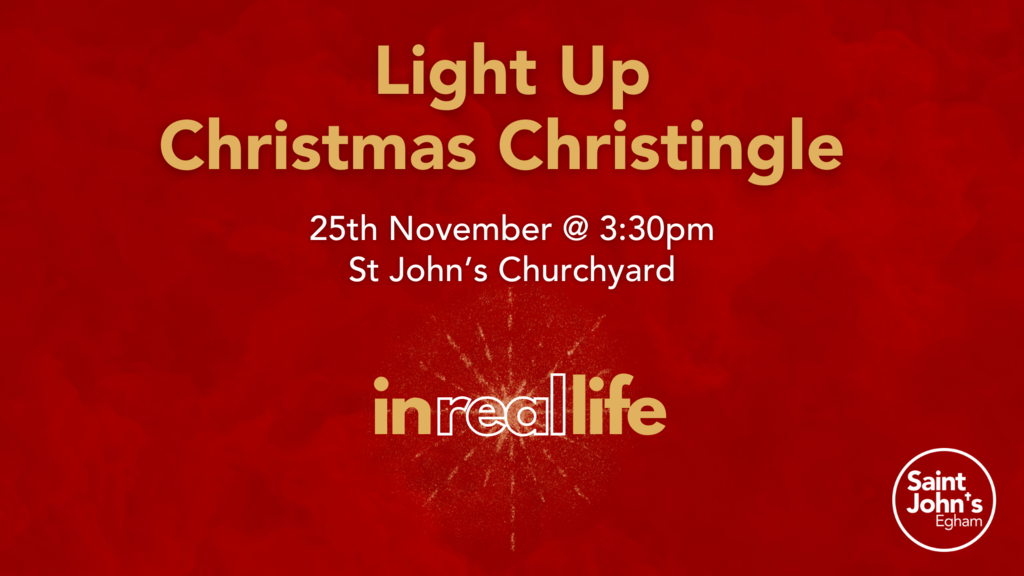 Saturday, 25 November 2023

3:30pm - 6:00pm

St John's Egham
About
LIGHTS CAROLS CHRISTMAS!
Join us for our FIRST event of the season, to switch on our Christmas Lights across the campus, to learn more about the Light that was coming into the world and sing our hearts out with a good ol' carol or two!

We will begin in the churchyard at 3.30pm before heading into church where we aim to be finished by 4.30pm so that we can head on over to the Easter Centre for a FREE hot meal, refreshments, Christingle making and lots more!

If you are bringing more than one person make sure to add additional tickets so we know to cater for them :)
Info This event has now passed.