Advent Encounter: Ladies Prayer Breakfast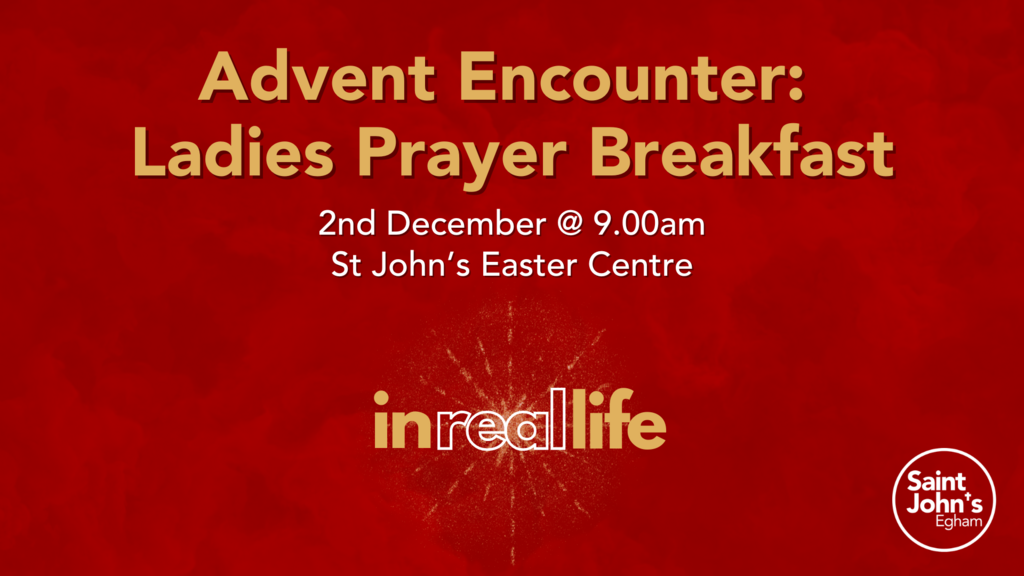 Saturday, 2 December 2023

9:00am - 10:30am

First Floor, Easter Centre
About
Sue Naudi will be leading this Advent celebration, with a message entitled: "For my eyes have seen". These annual introductions to Advent and the Christmas period make a lovely start to December - come along and bring a friend!Please sign up below so that we know numbers for catering!
About Encounter: the Ladies Prayer Breakfasts
The Ladies Prayer Breakfasts are a great opportunity to meet other ladies, strengthen friendships, and deepen relationships with God.
We have a simple breakfast together and then a time of worship, learning, reflection, and prayer in an informal atmosphere.
Where and when the Breakfasts take place
The Breakfasts take place once every two months on a Saturday morning at 9 am. Ladies of all ages are very welcome. We meet in the St John's Easter Centre, Manor Farm Lane, Egham TW20 9HR.
Next date for the diary:
For more please information contact the Church Office on 01784 605400 or email
Location
First Floor, Easter Centre St John's Church Egham